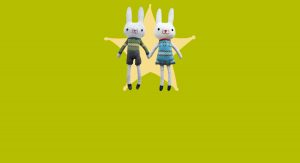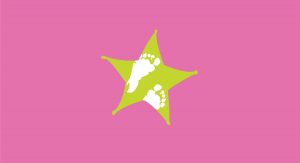 Welcome
Welcome to Little Steps!
Established in 1999, Little Steps Day Nursery is located in a large house in a residential area of St Albans, close to the city and mainline station. There is a car park for dropping off and picking up, which is accessible from Lancaster Road.
A team of qualified and experienced child-care professionals is responsible for 45 children aged from 6 months to 5 years.
In November 2017, following an inspection by Ofsted Little Steps was classed as 'Outstanding' in respect of the effectiveness of the leadership and management; quality of teaching, learning and assessment; personal development, behaviour and welfare; and outcomes for children.
The report said that the management team is inspirational. Very high expectations motivate staff to work closely as a team to provide the highest quality of care and teaching. You may access the Ofsted Report by clicking the Ofsted logo at the bottom of this page.
We seek to provide care and education of the highest quality in a homely and stimulating environment. We believe this means:
Atmosphere – an enabling environment that is welcoming and where the children's happiness is paramount. Where the staff work to common goals and parents'/carers' input is encouraged and valued.
Organisation – children's activities are planned according to their needs, as identified through observation, but we also recognize the importance of flexibility.
Variety – in terms of experiences, themes and projects. We are continually enhancing the environment, looking at ways in which to provide motivating, challenging, exciting and interesting opportunities.
Staff – who have a genuine love and respect for children, work well as a team, feel valued themselves and have access to continuing professional development.
Surroundings – which are safe, stimulating and well cared for, and where children and their parents feel welcome and comfortable.
Awareness – of issues around equality and diversity, including those relating to gender, culture, diet and additional needs.
Safety – of the highest standard, where the team understands and acknowledges the policies and procedures put in place to safeguard the children and themselves. Smoke and fire alarms are fitted and regular fire drills are held. There are security cameras and procedures in place to ensure absolute safety at all times.
We would highly recommend Little steps Day nursery. Our son went there from 12months old through to starting school and we couldn't have asked for better care whilst he was there and we were at work. Mary and her team went out of their way to make sure he settled in and created a lovely home from home environment in the baby room. As he grew they nurtured his desire to play, make great friends and learn new things. The nursery has excellent resources, a lovely garden and the forest school run by Mary herself is a real bonus. By the time our son left, he was really well prepared for school but he still asks to go back to see everyone which is a pretty good recommendation in itself!